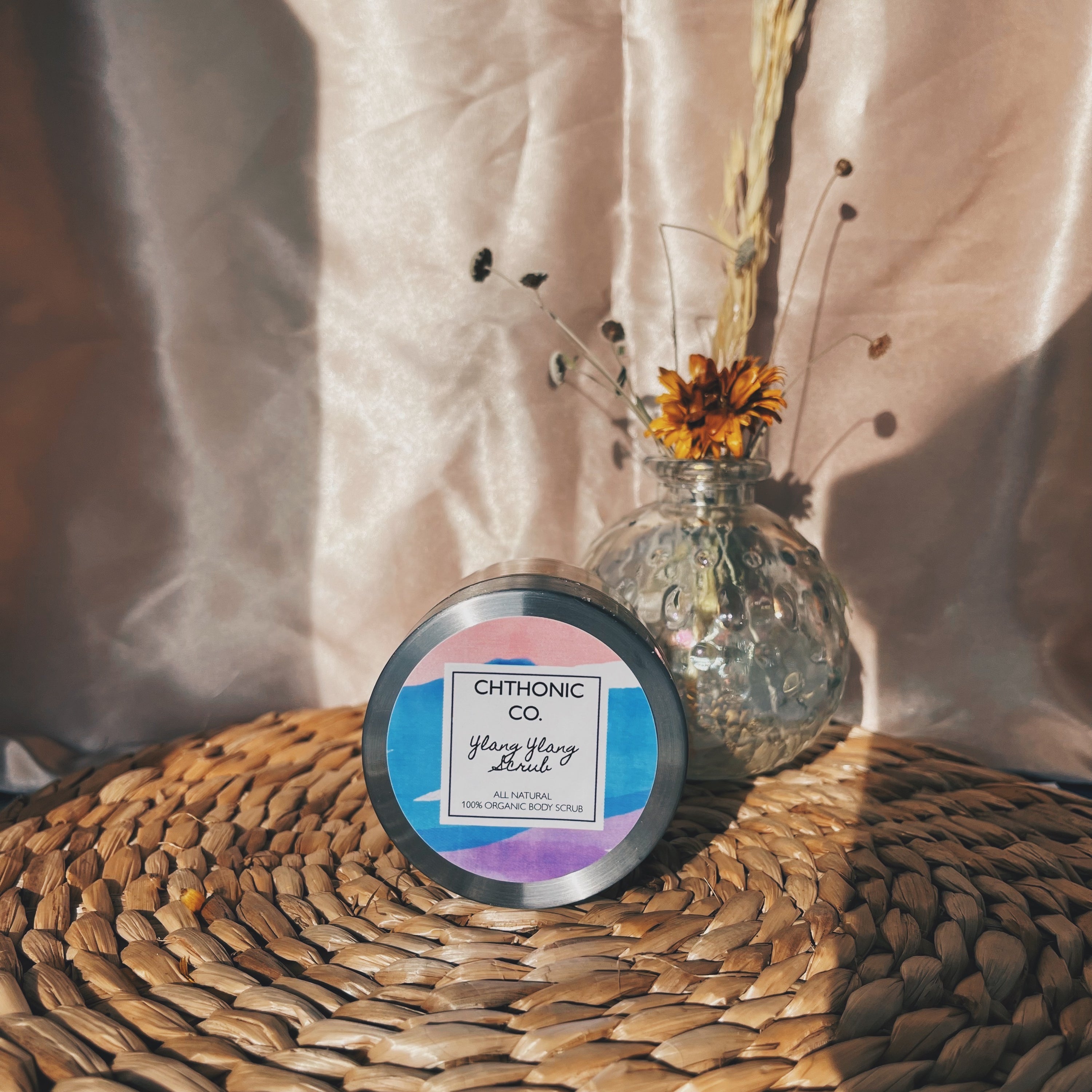 Chthonic Co. Ylang Ylang Hand & Body Scrub 2oz
Each small batch hand-crafted, all-natural milk bath, bath salts, and scrubs are designed to hydrate, soothe and soften the skin while it elevates the mind and spirit. This scrub is designed to leave skin feeling replenished and smooth after using.  
To learn more about ingredients and benefits check out our blog post! 
Chthonic Co. Ylang Ylang Hand & Body Scrub 2oz