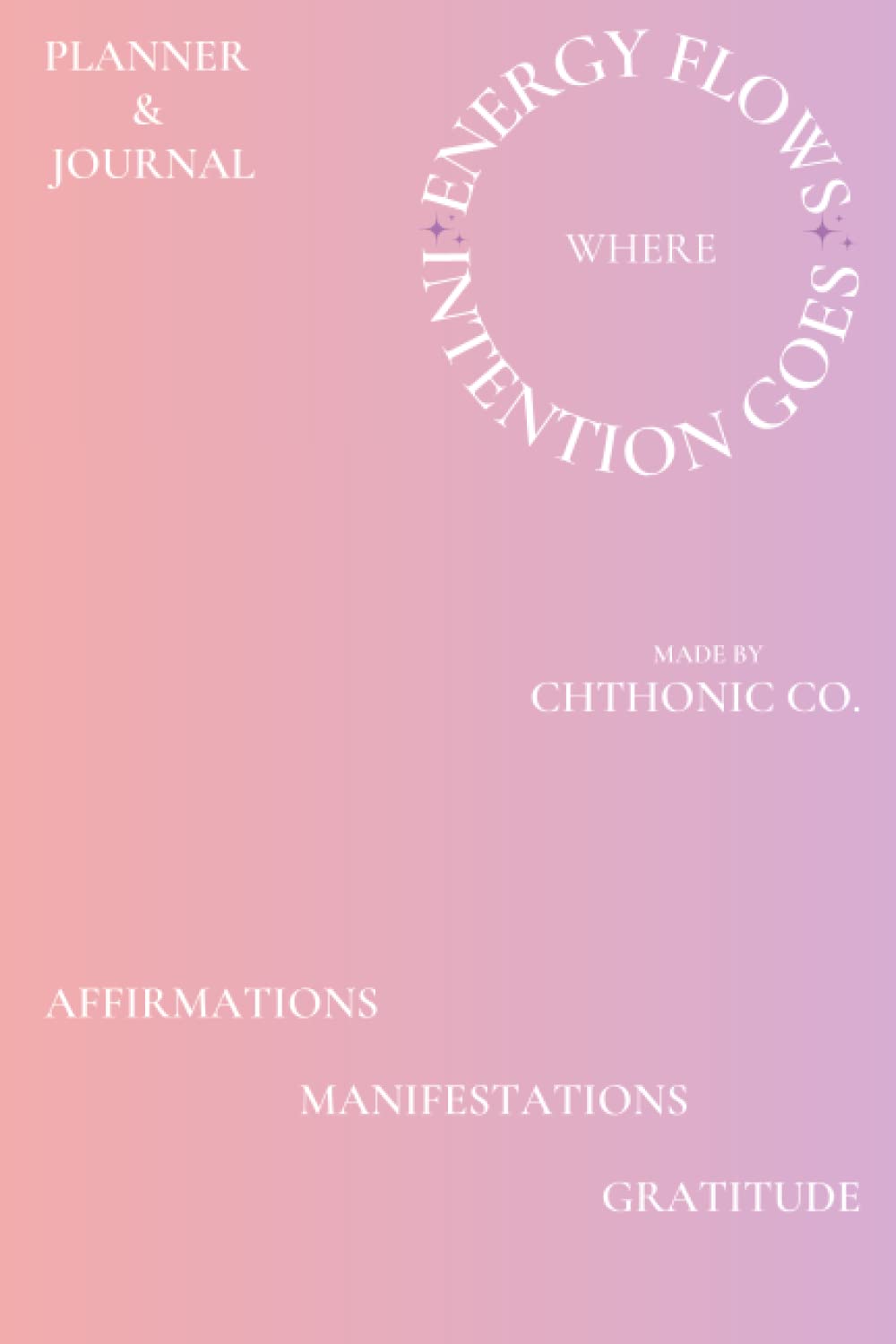 Chthonic Co. Energy Flows Where Intention Goes Daily Planner & Journal
OUR FREE JOURNAL IS CURRENTLY BACK IN STOCK! DUE TO OUR VIRAL TIKTOK WE SELL OUT FAST! 
Use this daily journal to change your life! Follow the prompts and watch the magic unfold! This journal and planner all in one contains affirmations, gratitude, manifestations and daily rituals to help you align with your highest self and create the reality you want to live in! Use in the morning to start your day off right or before bed to reflect! This is not only a great journal for you but for friends and family too! Energy flows where intention goes and this journal is intended to help you manifest your dreams and bring them to life! 
We love this journal so much we are offering it to you FREE! This journal will last you 3 months or upgrade to a digital year copy where you can have and access it on your device! *ONE FREE JOURNAL PER ORDER*
Make sure you have GoodNotes, Notability, Noteshelf, Xodo, or any pdf annotation app that you can upload the file onto and edit on! We will send a link and give you instructions from there! 
Instant download items don't accept returns, exchanges or cancellations.
Click here to find out how to put this journal to use and get maximum results! https://chthonicco.com/blogs/news/our-first-journal
Chthonic Co. Energy Flows Where Intention Goes Daily Planner & Journal