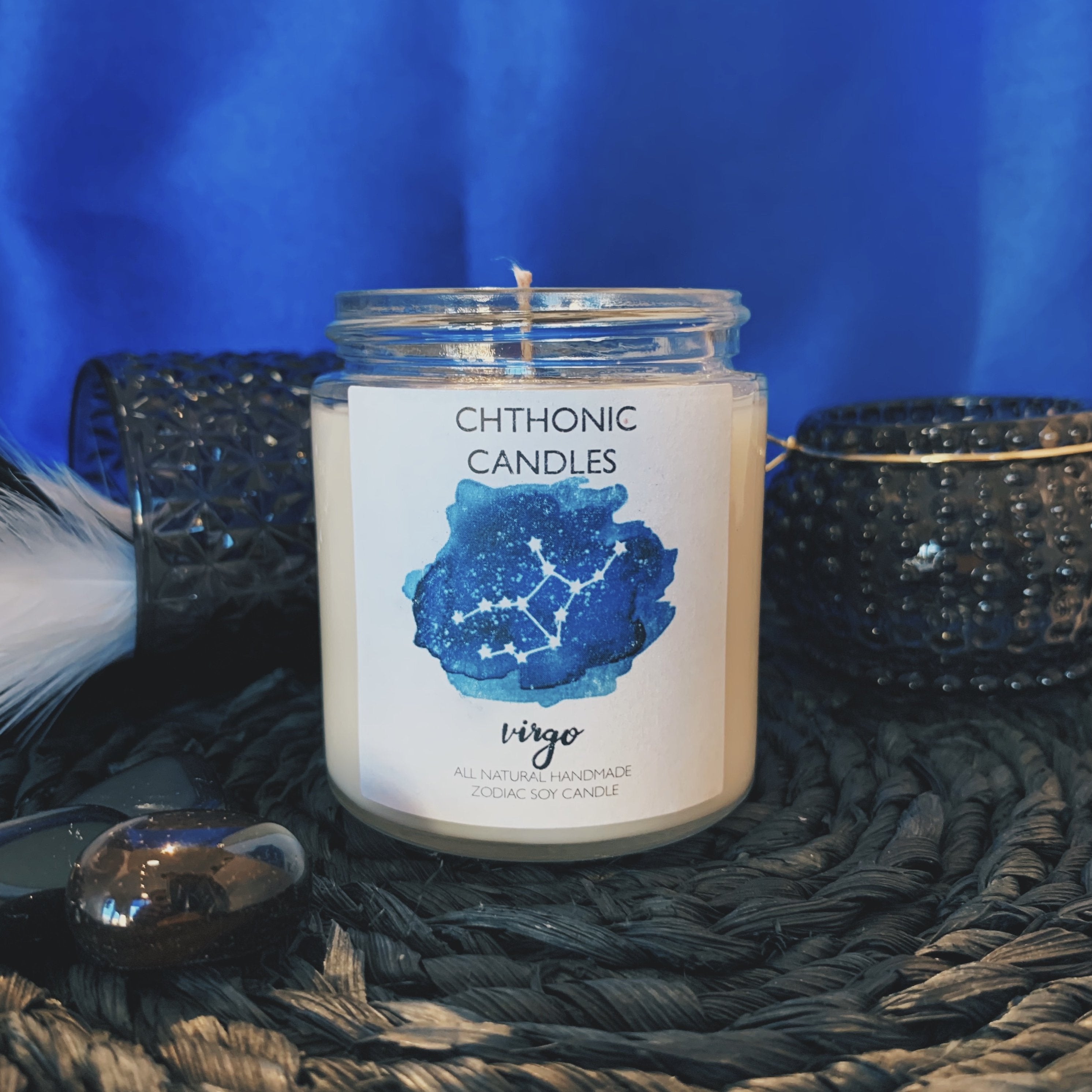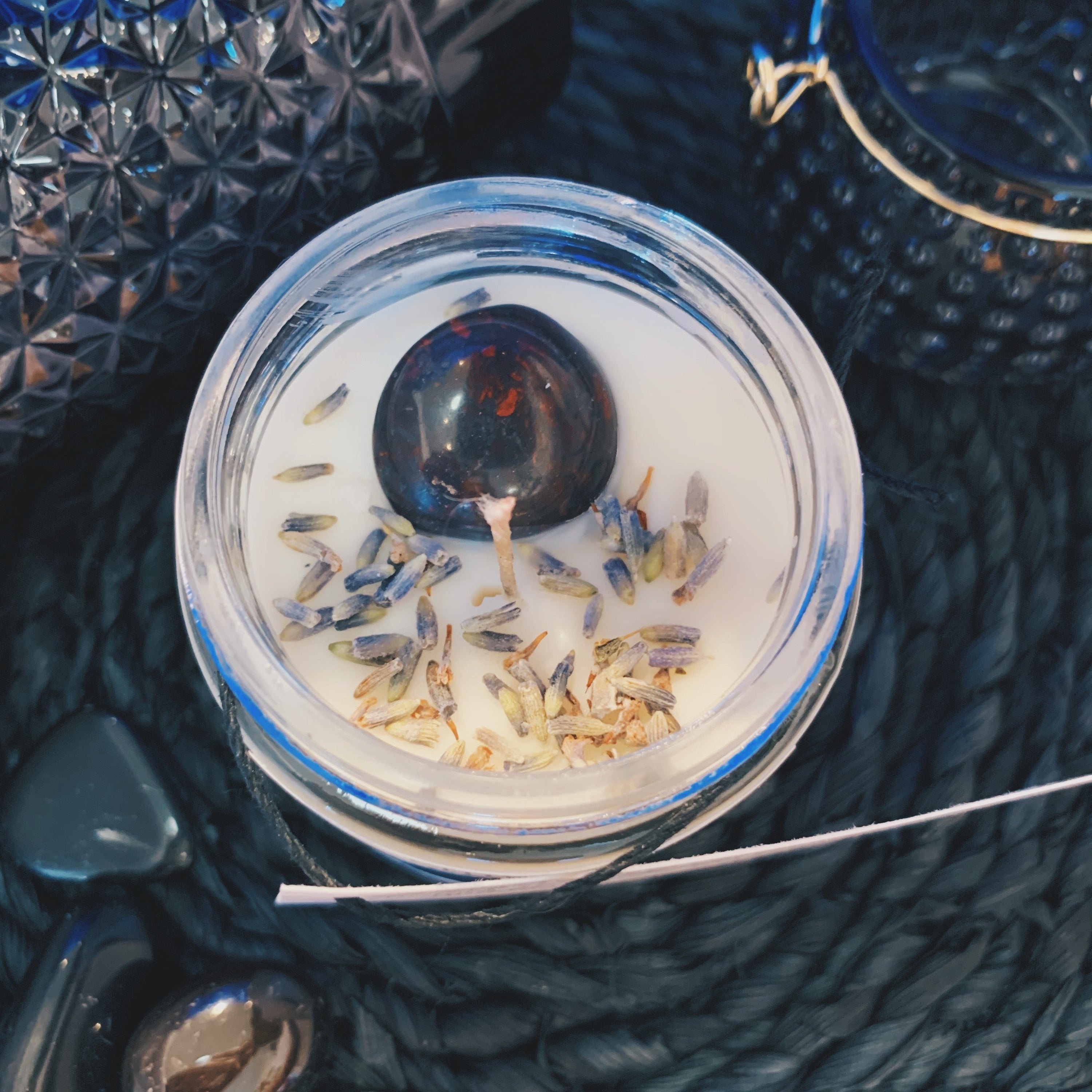 Chthonic Zodiac Virgo Candle 4oz
An earth sign, intelligent practical and tend to keep things simple. Virgos tend to get stressed out easily due to their perfection seeking nature. Lavender and Blue Cypress are two essential oils that are calming and gentle oils, making it easy to ease out stress. The most powerful gemstone for this sign is Obsidian which has properties to help block negativity and act as a shield to negative environments.
Ingredients: natural soy wax, organic essential oils, hemp wick. 
Phthalate Free

Lead Free

Paraffin Free
*Always trim the wick to 1/4" before each use. Allow wax to completely melt across each time for optimal burn and DO NOT burn for more than 4 hours at one time. Never leave a candle burning unattended.
Chthonic Zodiac Virgo Candle 4oz