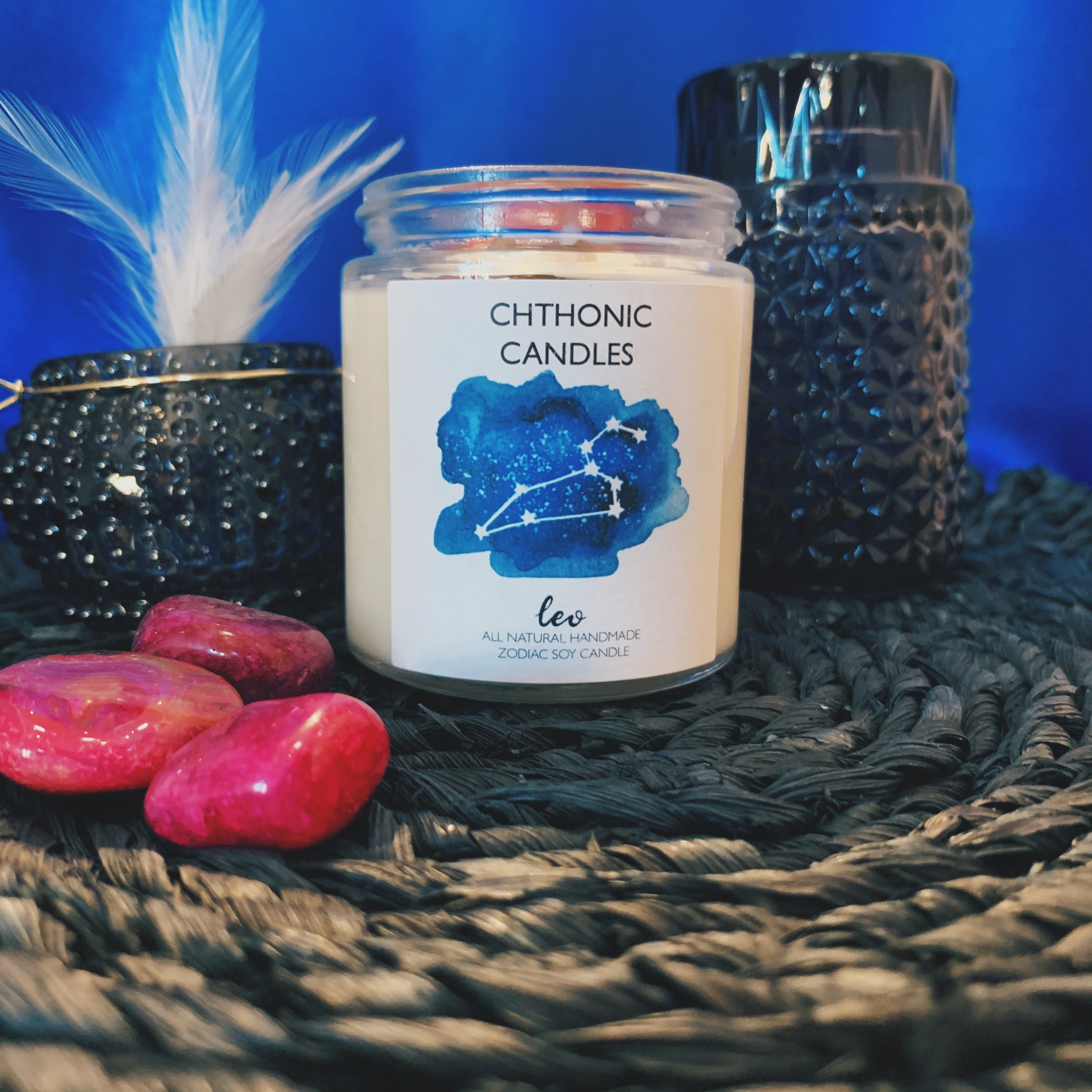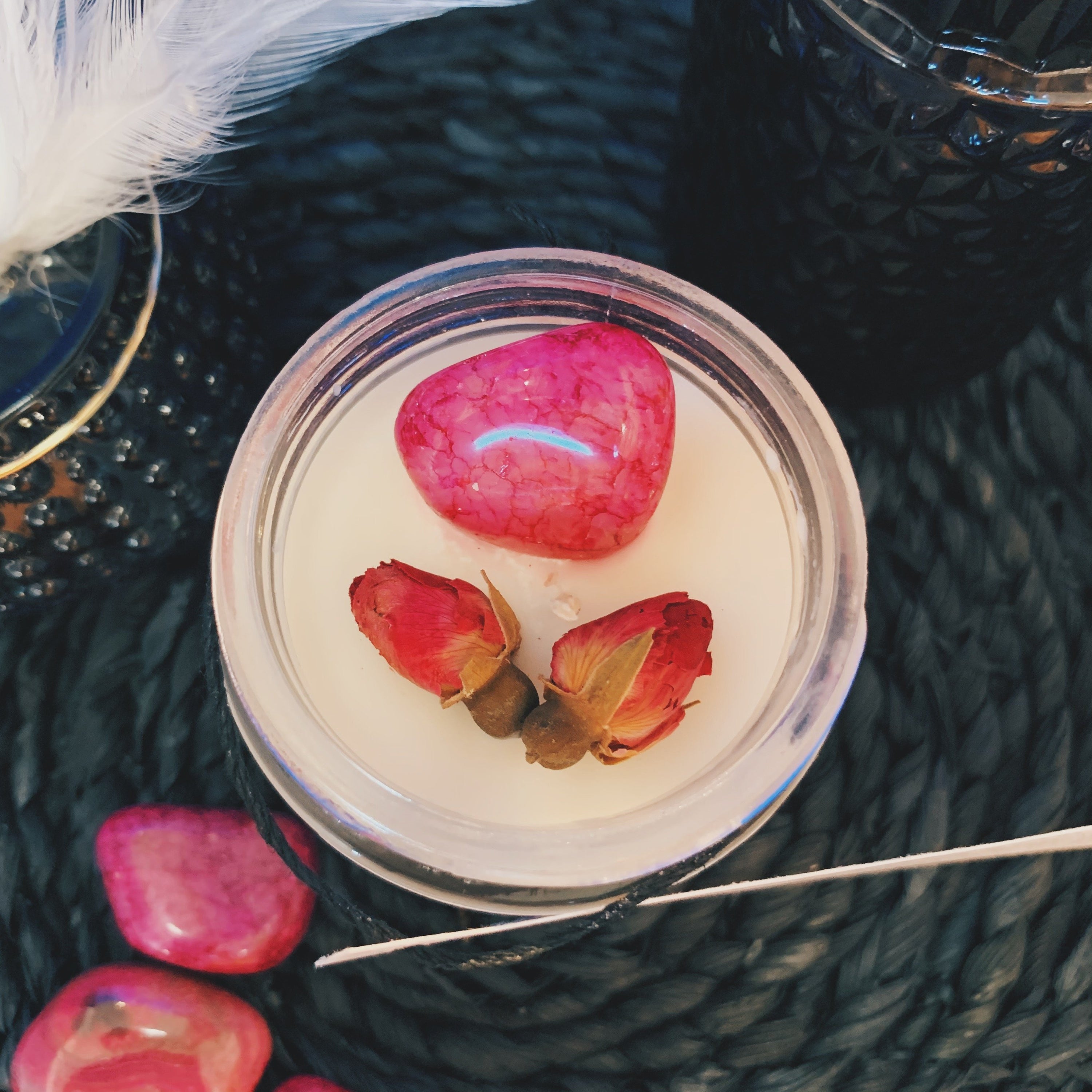 Chthonic Zodiac Leo Candle 4oz
A fire sign, born leaders, powerful, dominant, confident and charismatic. Leos are very demanding and can experience burnout. This candle made with warm essential oils, Frankincense and Myrrh help with grounding. The most powerful gemstone for this sign is Agate for helping with mental function, concentration and perception.
Ingredients: natural soy wax, organic essential oils, hemp wick. 
Phthalate Free

Lead Free

Paraffin Free
*Always trim the wick to 1/4" before each use. Allow wax to completely melt across each time for optimal burn and DO NOT burn for more than 4 hours at one time. Never leave a candle burning unattended.
Chthonic Zodiac Leo Candle 4oz