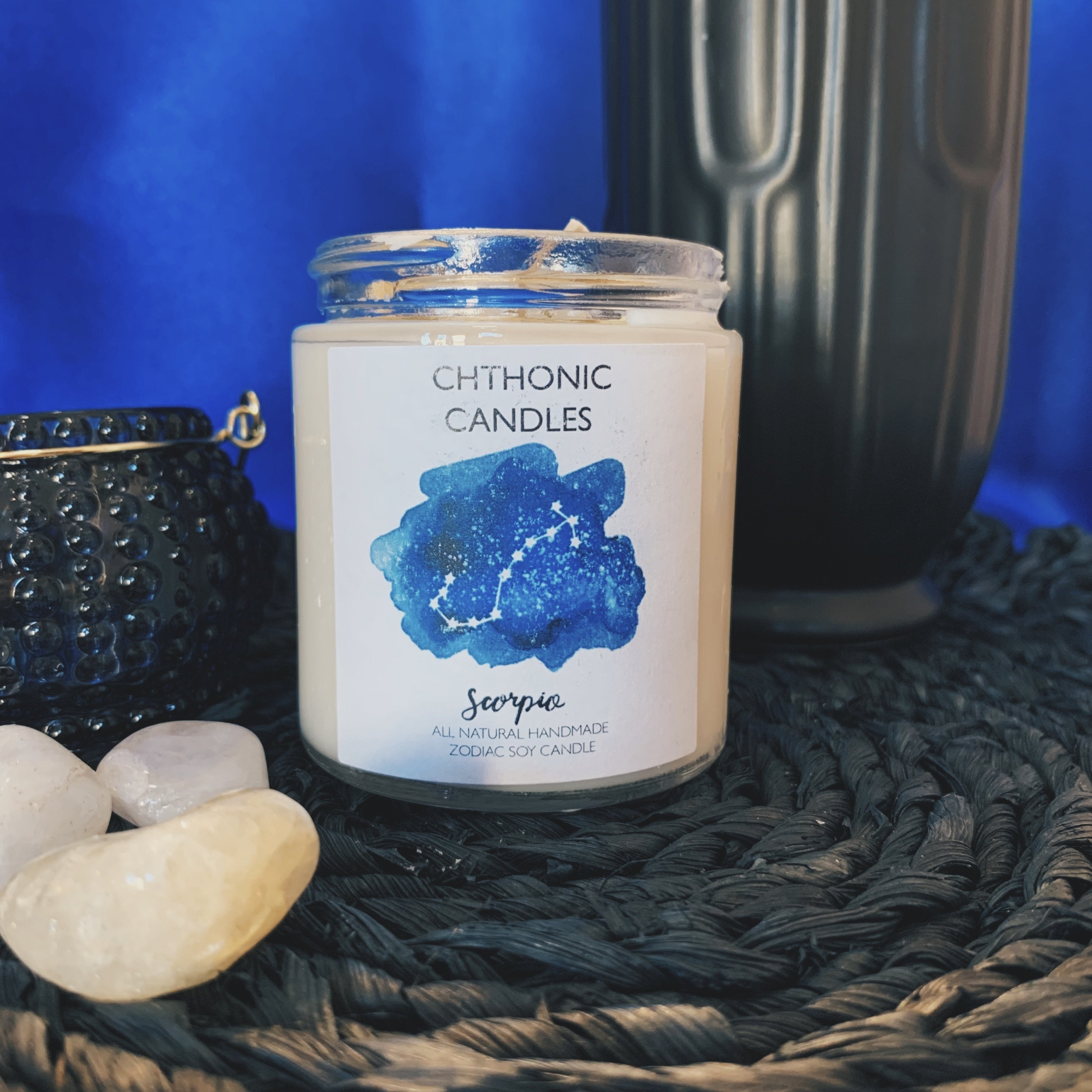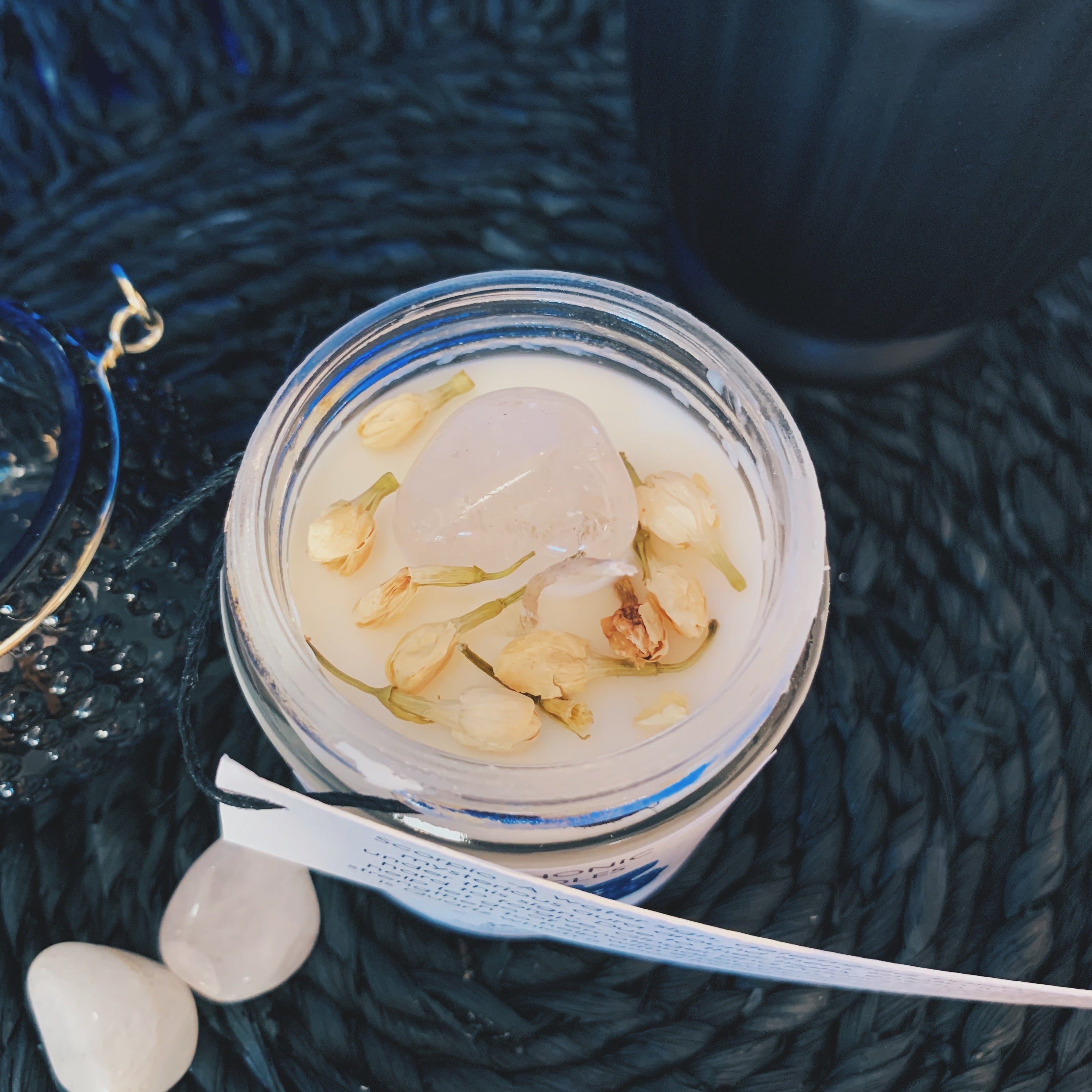 Chthonic Zodiac Scorpio Candle 4oz
A water sign, determined, passionate, intuitive and often have a mysterious aura around them. Emotions are heighted for people born under this sign. Due to their highly emotional or sensitive nature they find it hard to forgive. Ginger and Patchouli used in this candle. Patchouli will help let go of emotional burdens and stress while Ginger is warming and strengthen to help with emotions. The most powerful gemstone for this sign is Quartz which is good for positivity, harmony and amplifying energy.
Ingredients: natural soy wax, organic essential oils, hemp wick. 
Phthalate Free

Lead Free

Paraffin Free
*Always trim the wick to 1/4" before each use. Allow wax to completely melt across each time for optimal burn and DO NOT burn for more than 4 hours at one time. Never leave a candle burning unattended.
Chthonic Zodiac Scorpio Candle 4oz