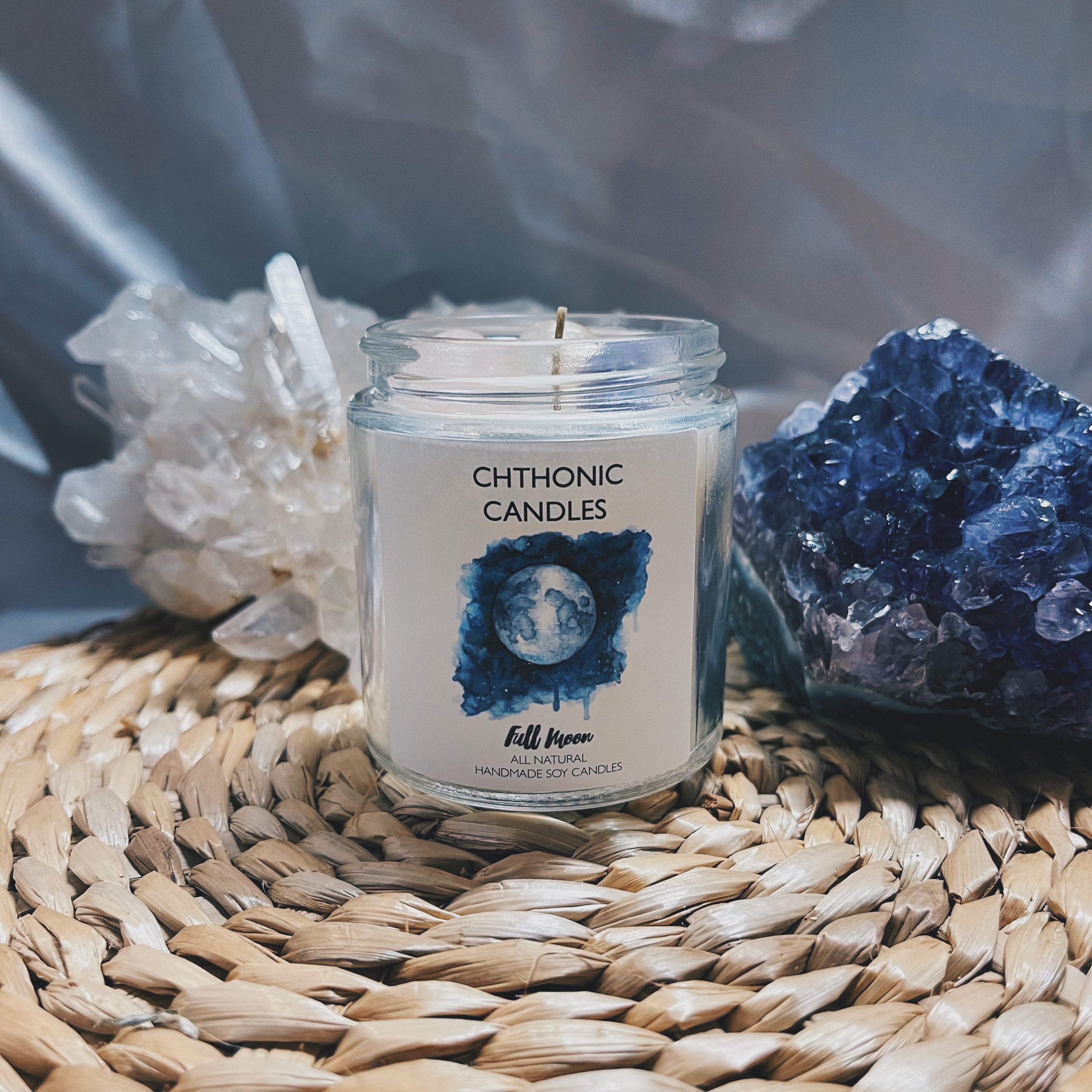 Chthonic Candles Full Moon 4oz
Hand poured 100% all natural soy crystal healing candle. 
This 4oz soy candle is intended to be lit during a full moon. The energy behind a full moon is to release all things you have stored emotionally. By writing down what you wish to let go and release under this full moon and lighting this candle, you will be on a path of success. Some may wish to release self doubt, limiting beliefs and more under a full moon, and this candle helps get rid of everything holding you back. This candle contains 3 powerful crystals associated with full moons, rose quartz, amethyst, and clear quartz filled with notes of bergamot, lavender and rose. 
Ingredients: natural soy wax, organic essential oils, hemp wick. 
Phthalate Free

Lead Free

Paraffin Free
*Always trim the wick to 1/4" before each use. Allow wax to completely melt across each time for optimal burn and DO NOT burn for more than 4 hours at one time. Never leave a candle burning unattended.
Chthonic Candles Full Moon 4oz