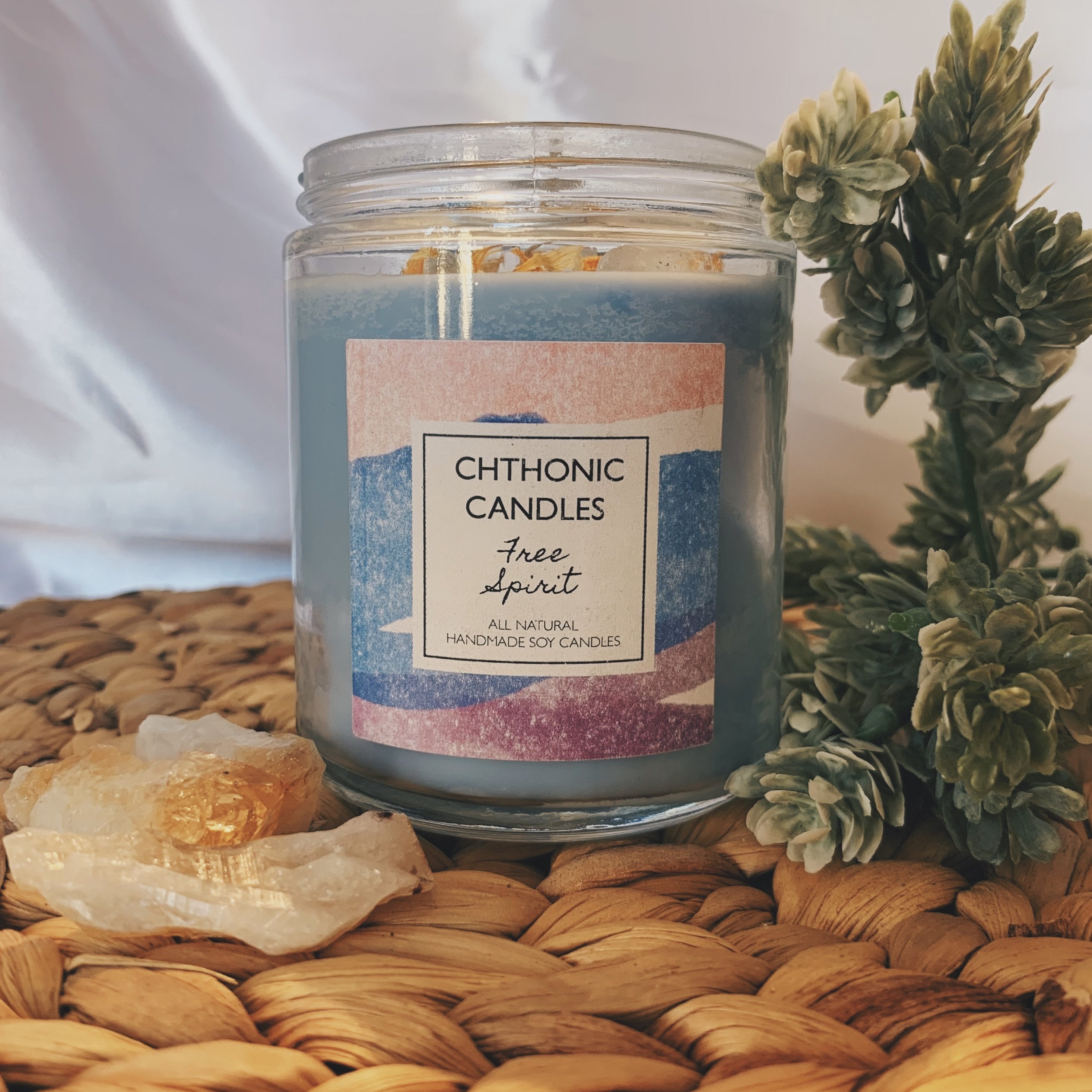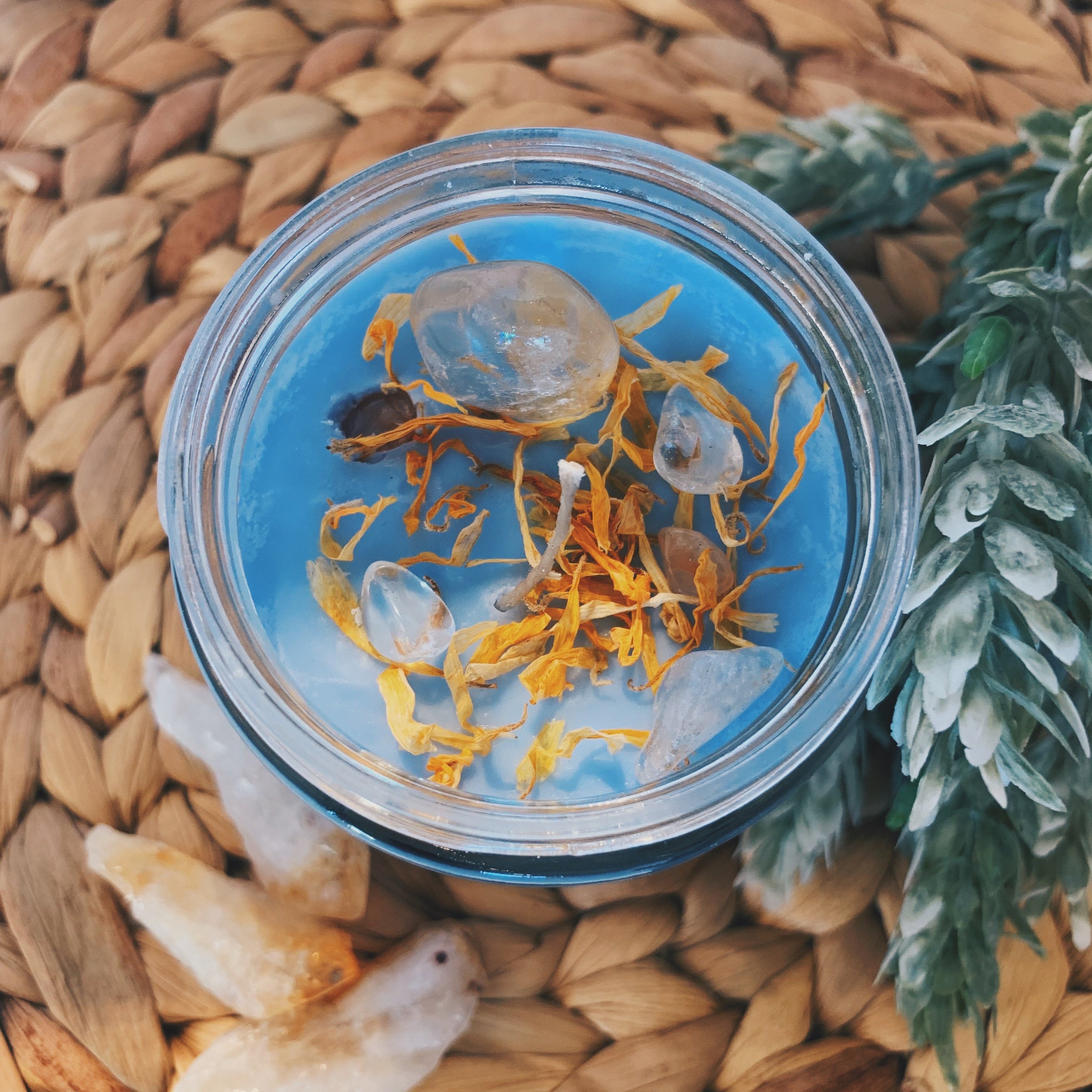 Chthonic Candles Free Spirit 8oz
Hand poured 100% all natural soy crystal healing candle. 

This essential oil blend soy candle is a citrus blend with hints of ylang ylang. The blend of the oils and flowers in this candle will lift your spirits beyond. This 8oz candle burns for 42 hours topped with a citrine healing crystal along with organic dried daisies and clear quartz crystal chips. Once burned enough you can simply remove the crystal(s) and keep them as you please.  
Ingredients: natural soy wax, organic essential oils, hemp wick. 
Phthalate Free

Lead Free

Paraffin Free
*Always trim the wick to 1/4" before each use. Allow wax to completely melt across each time for optimal burn and DO NOT burn for more than 4 hours at one time. Never leave a candle burning unattended.
Chthonic Candles Free Spirit 8oz