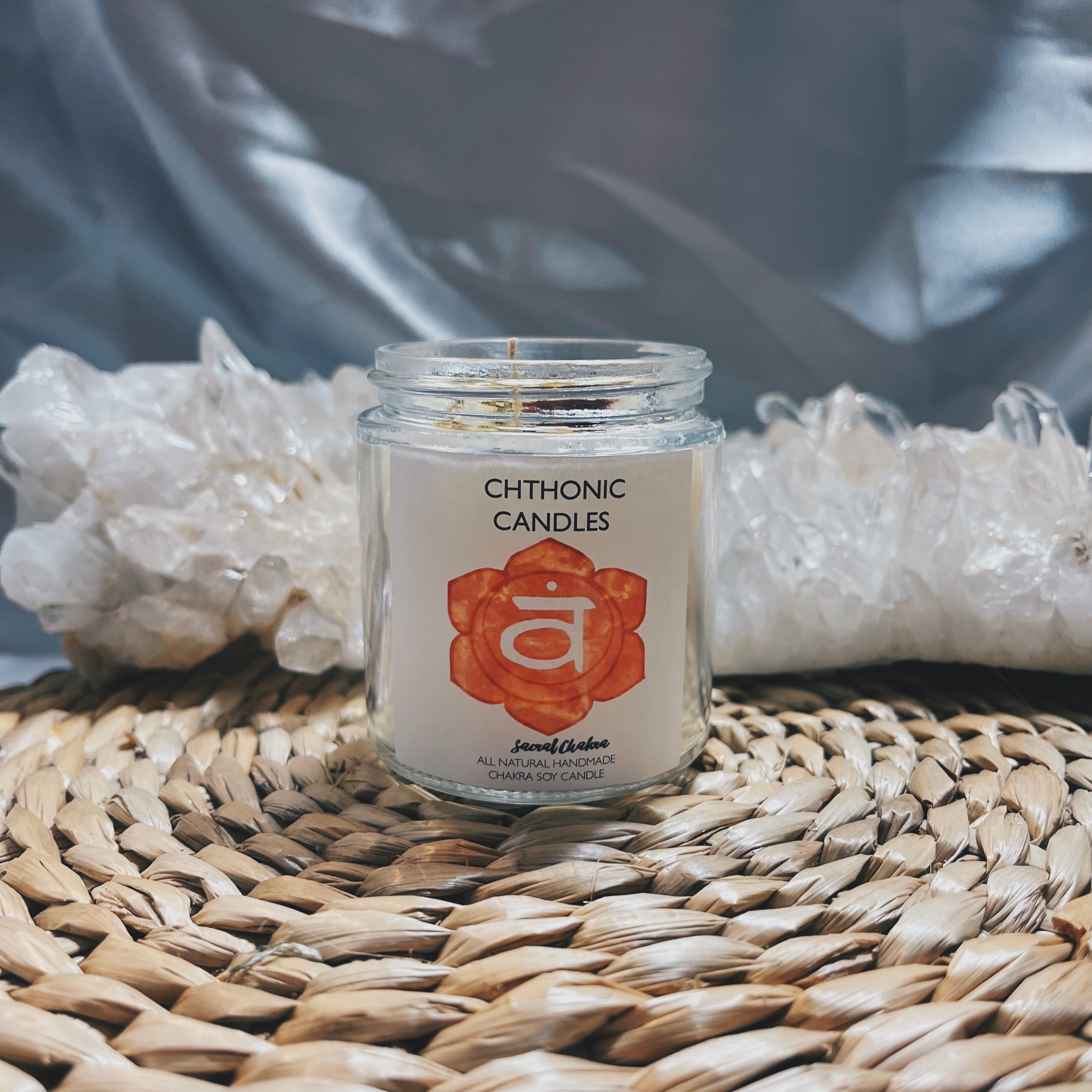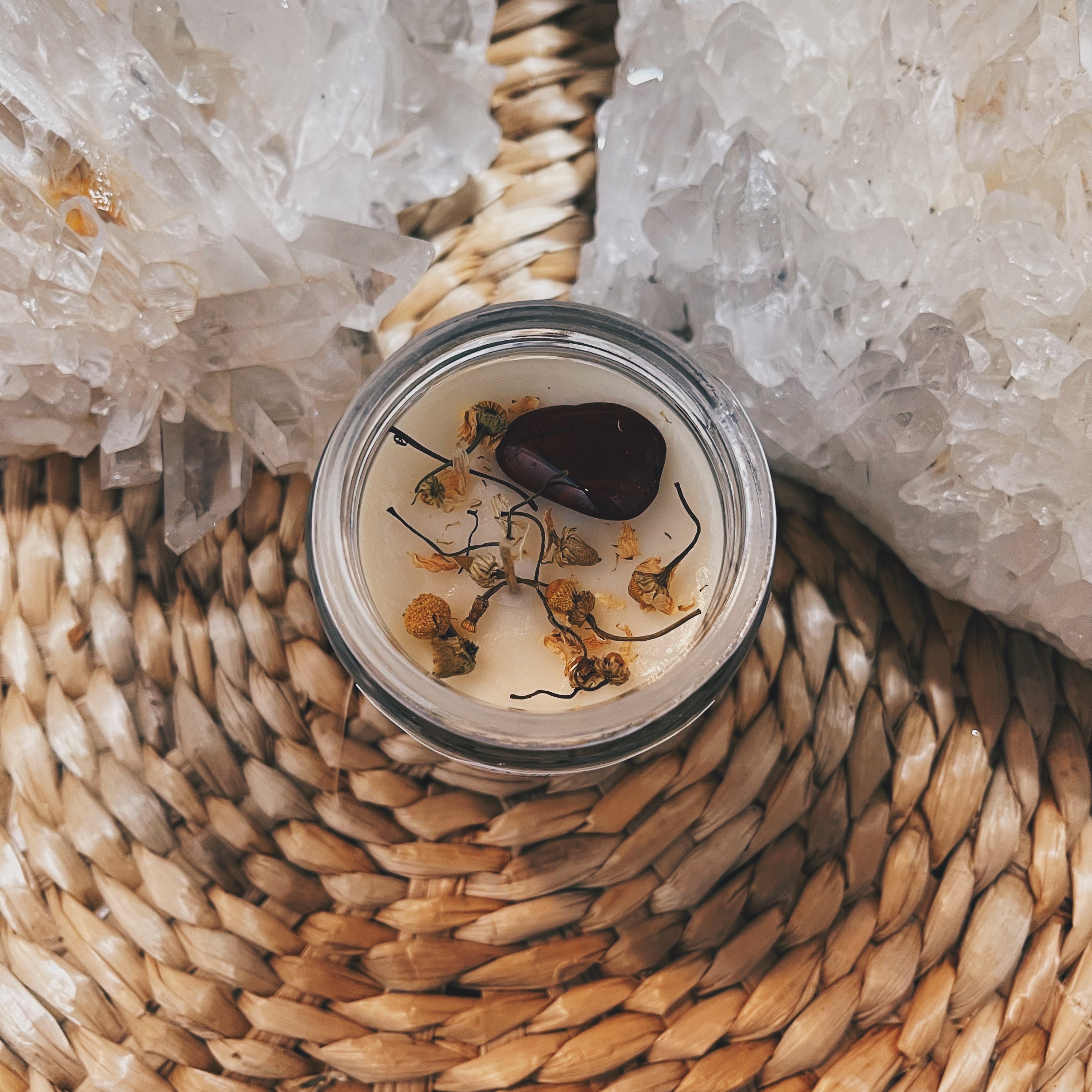 Chthonic Candles Sacral Chakra 4oz
There are 7 major chakras, or energy sources in our body.  Each chakra represents a different part of our body and emotional well being.  Accordingly, when these chakras are balanced,  we reach a place of balance between spirit, body, earth and health, universality and grounding.   However, when any one of our chakras are out of balance, we can suffer many negative emotional and physical effects. 
The Sacral Chakra is located in the lower abdomen.  It is also called the 2nd Chakra. This chakra is the center of feeling, emotion, pleasure, sensuality, intimacy, and connection.  It is also the center of creativity.  The Sacral Chakra is associated with the color orange, which represents warmth and emotion.  Someone with a balanced second chakra radiates warmth and is able to speak openly about emotions. This 4oz candle has a carnelian gemstone and notes of orange and geranium that is specifically for this chakra.  To learn more about the chakras check out our blog post! 

This candle is all handmade, organic, and burns up to 21 hours. 
Ingredients: natural soy wax, organic essential oils, hemp wick. 
Phthalate Free

Lead Free

Paraffin Free
*Always trim the wick to 1/4" before each use. Allow wax to completely melt across each time for optimal burn and DO NOT burn for more than 4 hours at one time. Never leave a candle burning unattended.
Chthonic Candles Sacral Chakra 4oz