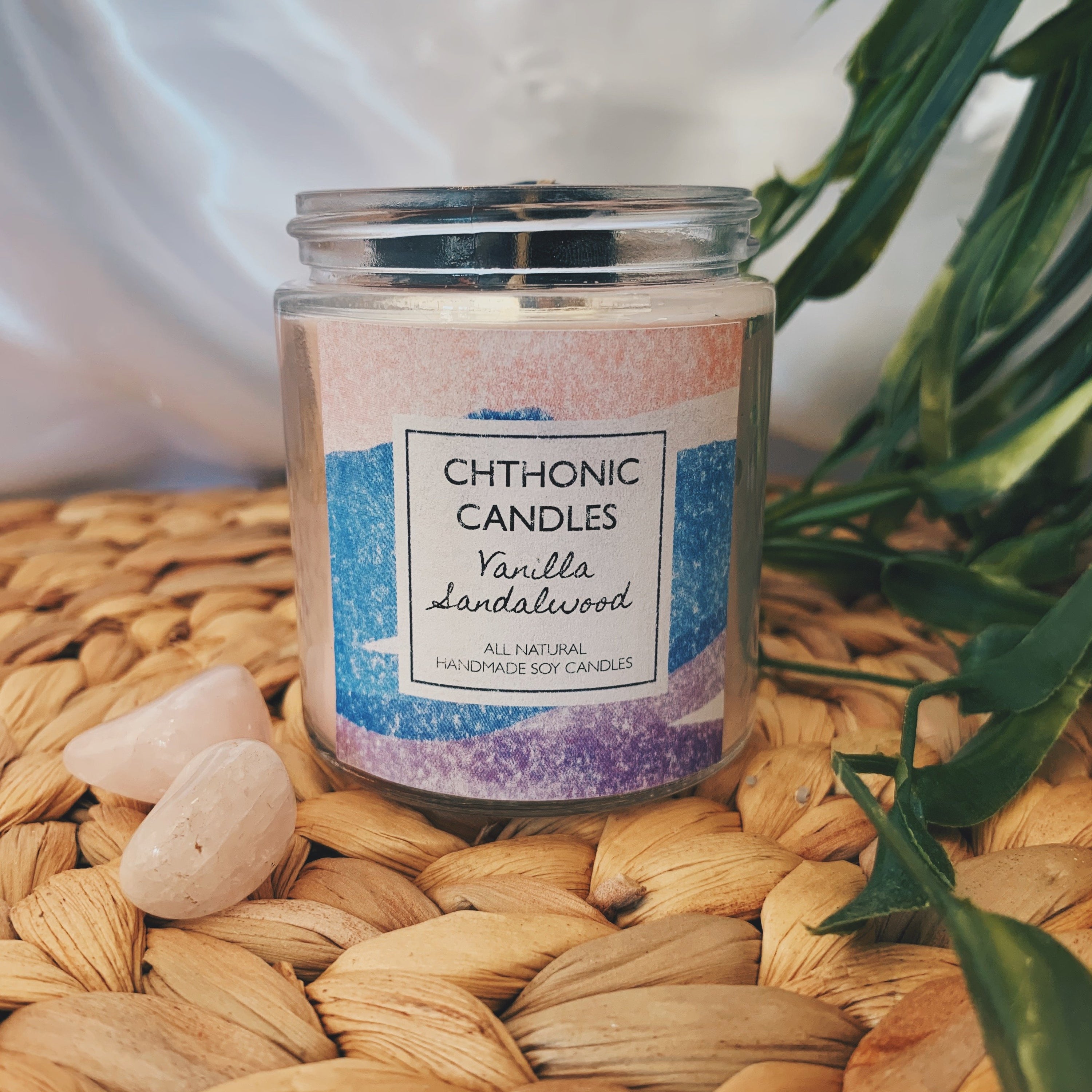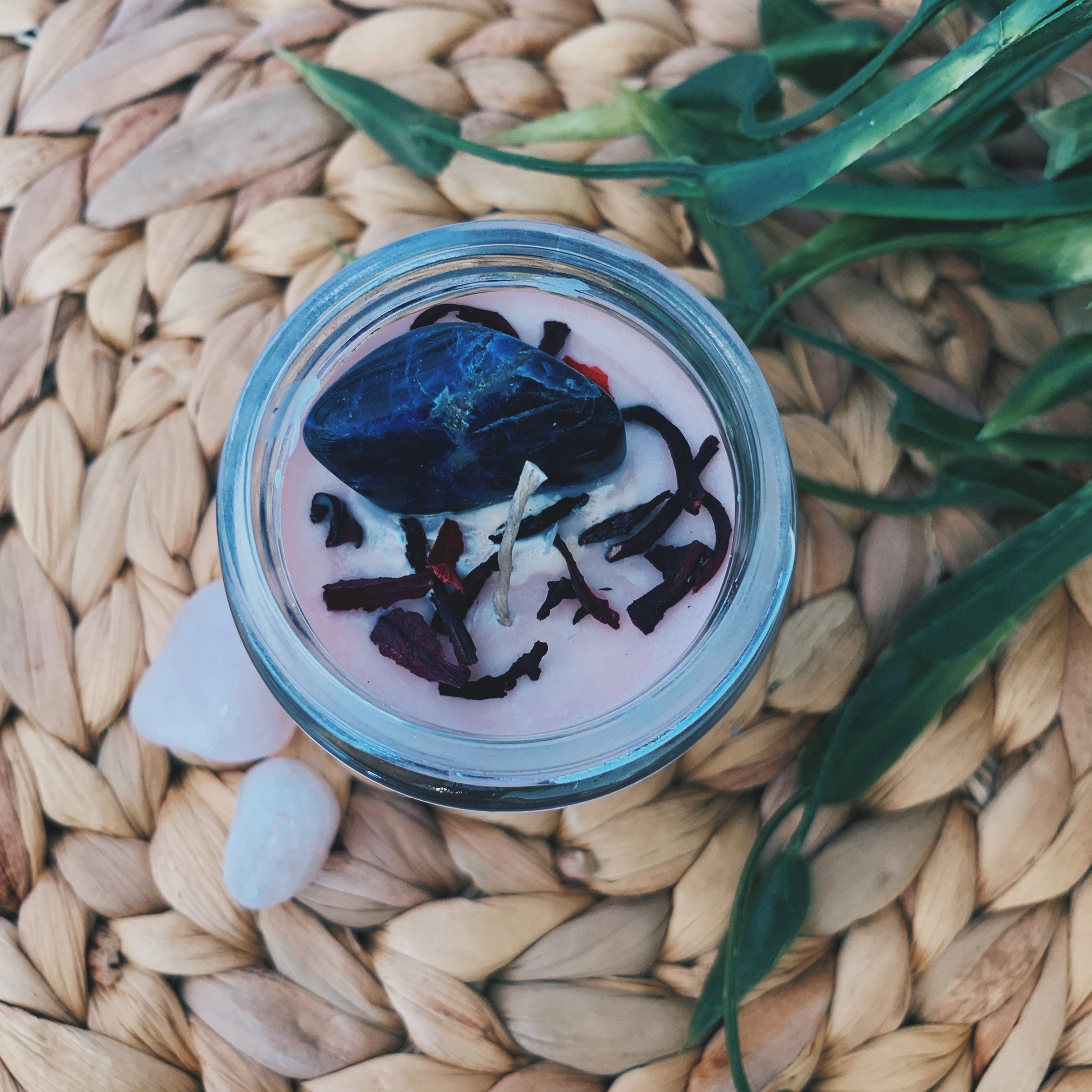 Chthonic Candles Vanilla Sandalwood 4oz
Hand poured 100% all natural soy crystal healing candle. 
This Vanilla Sandalwood soy candle has the right amount of warmth to it but yet creamy in a sense.  The warmth of sandalwood mixed with vanilla is great for anytime of the day or year even.  This 4oz candle burns for 21 hours topped with a sodalite healing crystal along with organic hibiscus leaves. Once burned enough you can simply remove the crystal(s) and keep them as you please.  
Ingredients: natural soy wax, organic essential oils, hemp wick. 
Phthalate Free

Lead Free

Paraffin Free
*Always trim the wick to 1/4" before each use. Allow wax to completely melt across each time for optimal burn and DO NOT burn for more than 4 hours at one time. Never leave a candle burning unattended.
Chthonic Candles Vanilla Sandalwood 4oz