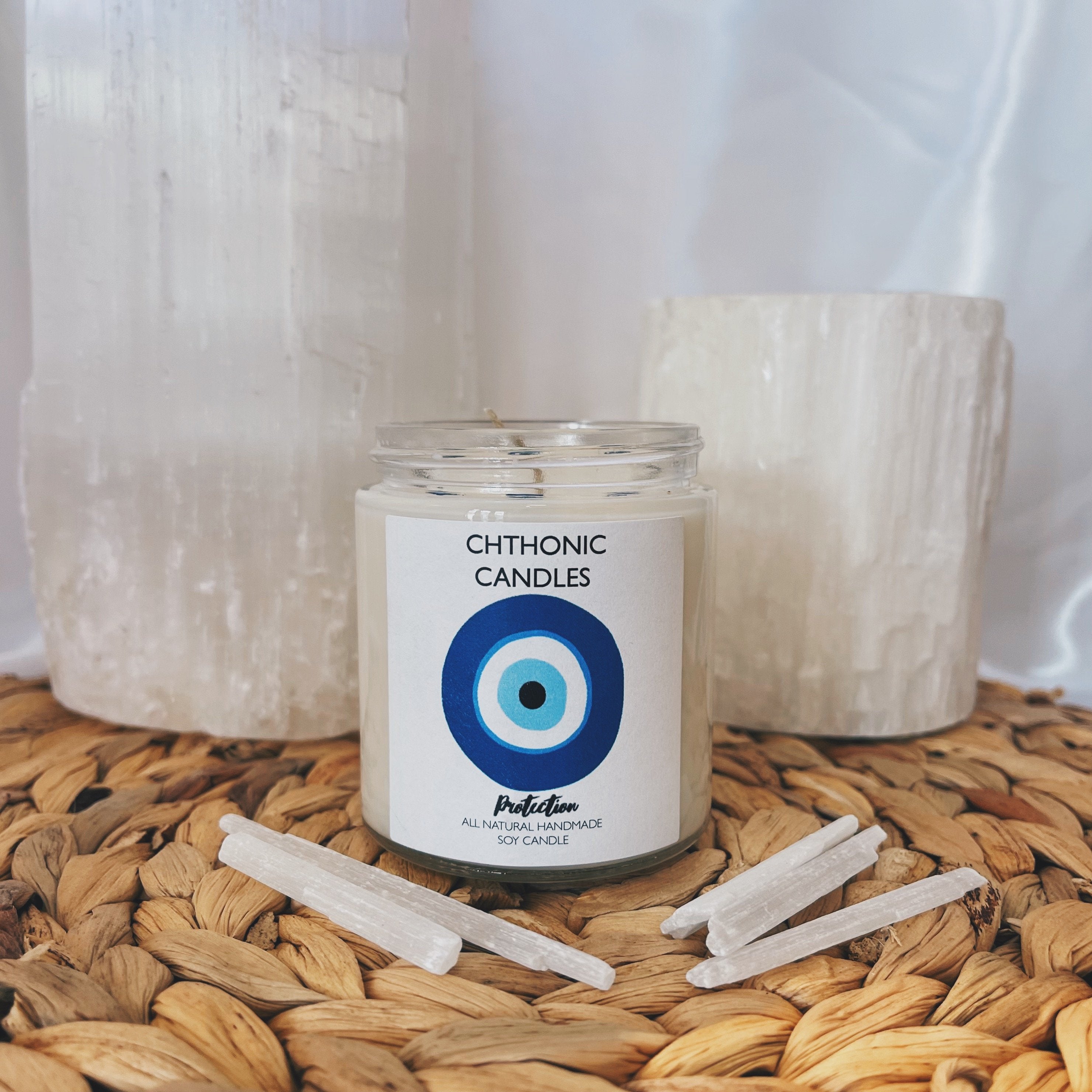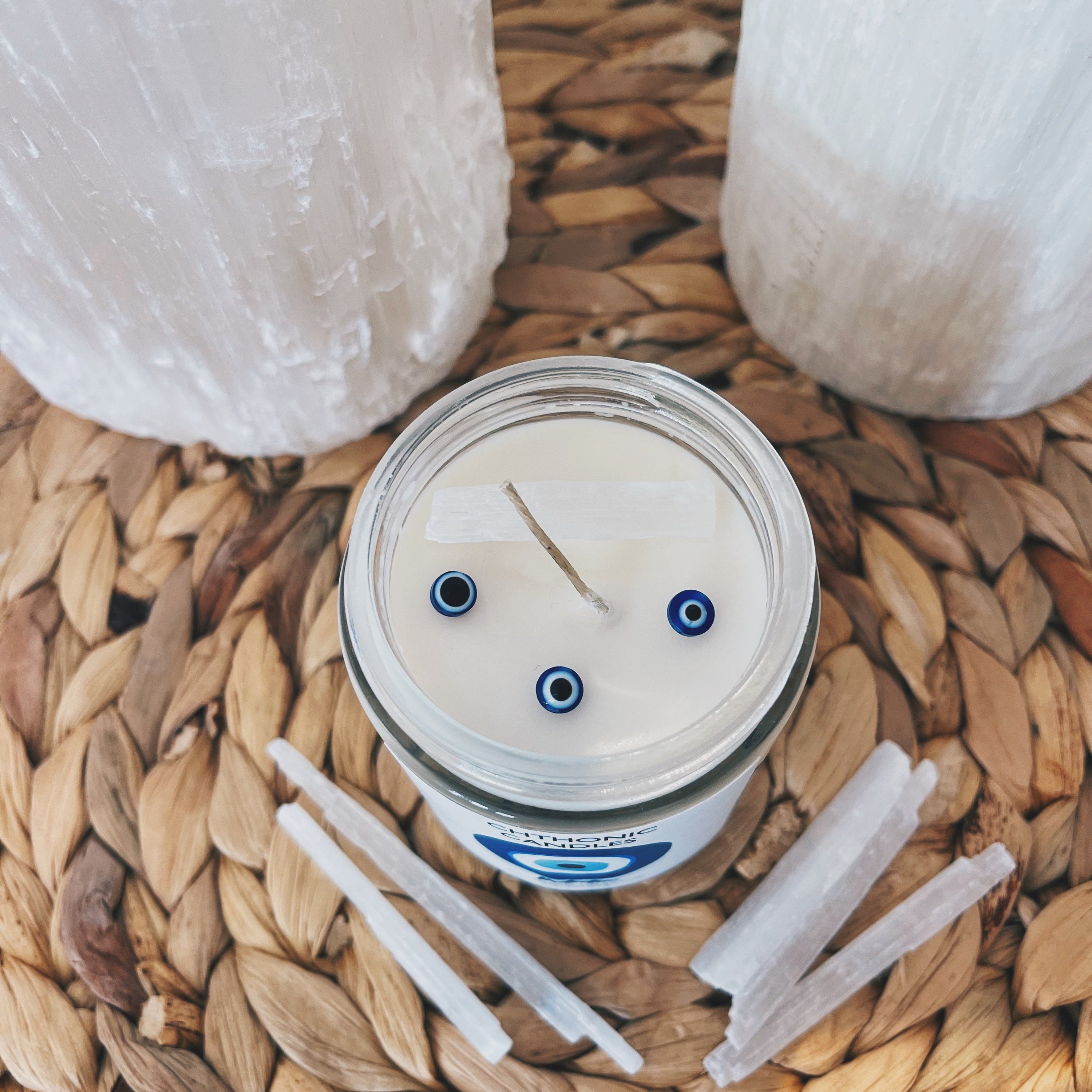 Chthonic Candles Evil Eye Protection 4oz
Hand poured 100% all natural soy crystal healing candle. 
Our evil eye candles are meant to protect you and your energy. . The evil eye brings good luck and protects you from any ill-will that could otherwise have a negative effect on your well-being or your life in general. Selenite the healing crystal in the top of the candle has properties of protection as well as the essential oil blend. This 4oz candle will burn up to 21 hours. 
Ingredients: natural soy wax, organic essential oils, hemp wick. 
Phthalate Free

Lead Free

Paraffin Free
*Always trim the wick to 1/4" before each use. Allow wax to completely melt across each time for optimal burn and DO NOT burn for more than 4 hours at one time. Never leave a candle burning unattended.
Chthonic Candles Evil Eye Protection 4oz