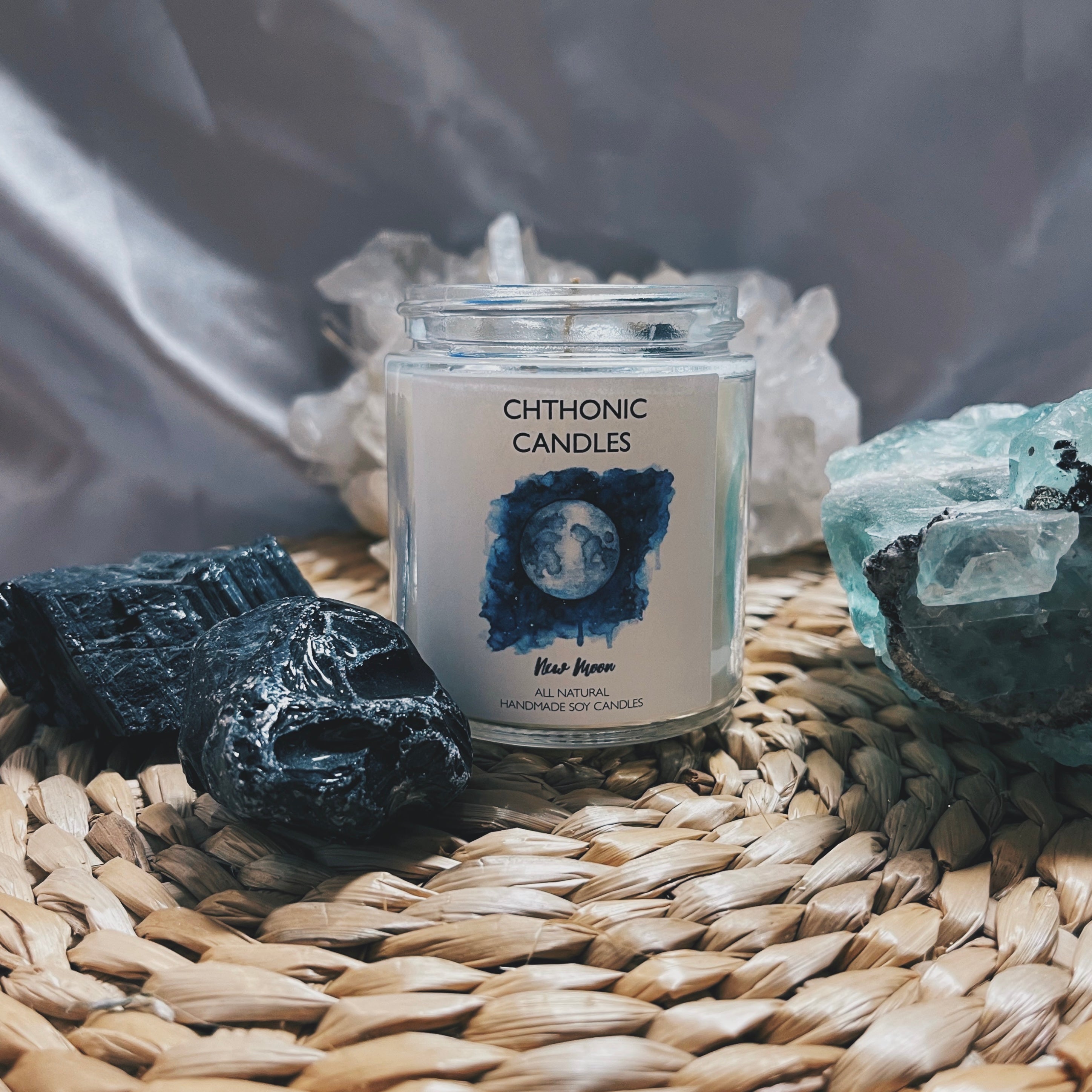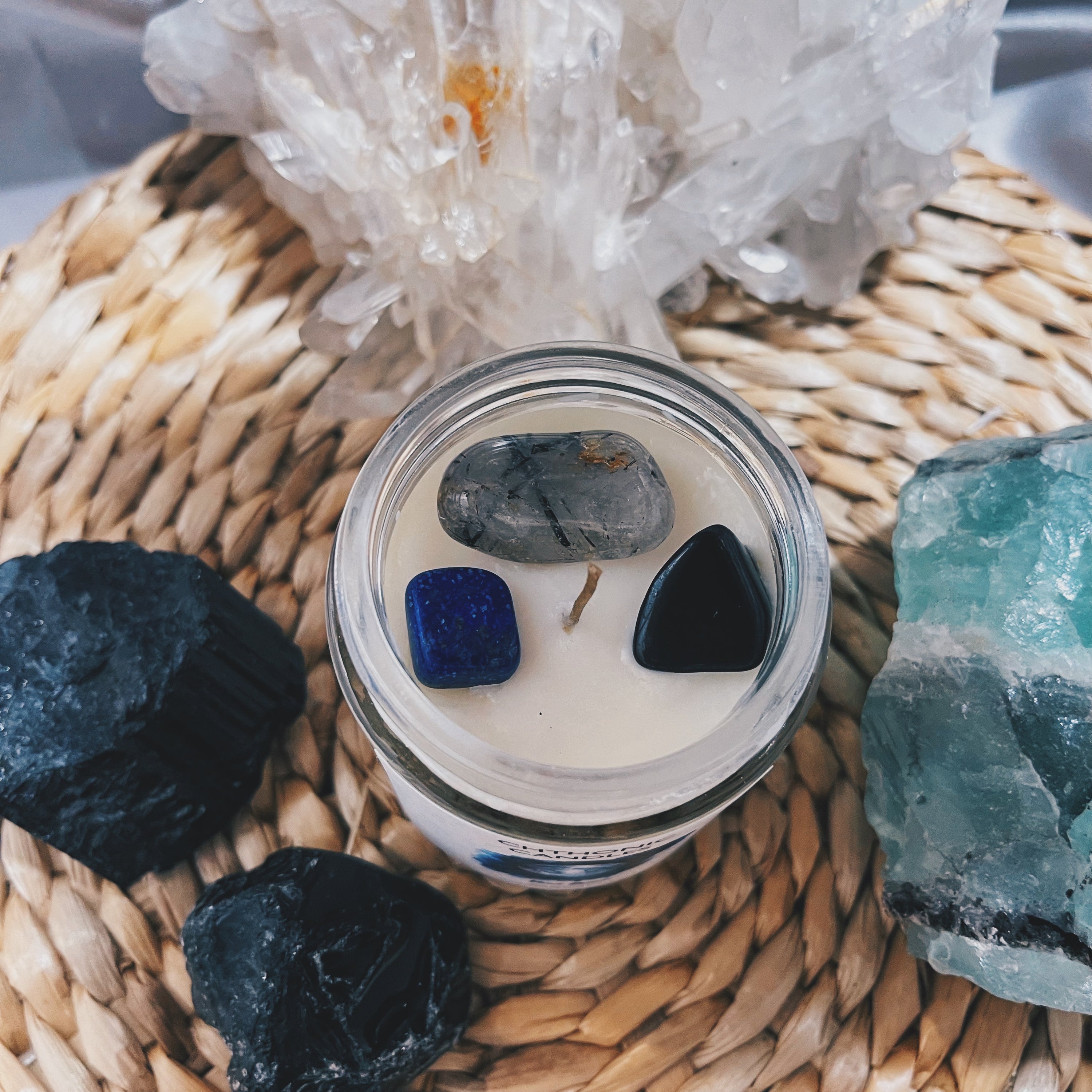 Chthonic Candles New Moon 4oz
Hand poured 100% all natural soy crystal healing candle. 
This candle is intended to be lit on a new moon to bring in abundance, good health, love or anything else you are manifesting with the new moon. We recommend burning this candle while writing your intentions for the new moon and what you wish for. This 4oz candle has notes of cinnamon for abundance, clary sage to calm the energy and frankincense. This candle has 3 powerful crystals for a new moon, smokey quartz, lapis and black obsidian. 
Ingredients: natural soy wax, organic essential oils, hemp wick. 
Phthalate Free

Lead Free

Paraffin Free
*Always trim the wick to 1/4" before each use. Allow wax to completely melt across each time for optimal burn and DO NOT burn for more than 4 hours at one time. Never leave a candle burning unattended.
Chthonic Candles New Moon 4oz